Get Unstuck, Get Unsettled, Get Going
Modern Man Retreat
NOV 17 to 23, 2023
A Retreat for Clarity, Direction and Purposeful Living
EVER FEEL LIKE THERE's MORE TO LIFE
Feel a lack of meaning, purpose, and fulfillment?

Find yourself asking what's the next level-up?

Long to escape to a place where you can reflect, reevaluate, and reset your life?

Find yourself constantly daydreaming about a better life but never finding the time to create a plan.

Do you feel overwhelmed by the busy-ness of life?

Anxious about your future despite your past achievements?
You're not alone
Imagine having a clear life playbook to a fulfilling & purpose driven life, with the tools and strategies to make it happen.
Imagine feeling re-energized, motivated, and excited to tackle even bigger hairy audacious goals
Imagine if you could break free from this rut and start living a life by your design that truly aligns with your passions, values, and strengths.
INTRODUCING THE MODERN MAN RETREAT
A space for like minded men
A retreat for men between the ages of 35- 45 to help you identify your purpose, clarify your goals, and develop an actionable plan to achieve them.Over the course of 7 days, you'll be immersed in a supportive and inspiring environment, surrounded by like-minded individuals who share your desire for a purposeful life.
WHAT YOU'll GET
You're going to create challenging goals, and develop an actionable momentum to achieve them through a proven goal achieving system; basically, you're going to create an awesome f*@ k it list with a solid plan to tick all of those off.
You'll learn how to overcome challenges, develop a growth mindset, and take bold action towards the life you truly desire.
Do you long to escape to a place where you can reflect, reavaluate and reset your life?
Through a series of physically and mentally challenging activities, you will forge one-on-one connections, new friendships and knowledge. Through this retreat, you'll gain the clarity, focus, and motivation you need to move forward to help you clarify and realign your vision, values and goals.
We believe in you, we believe that you have the power to choose your own destiny and create the life you truly desire.
---
LIVE AN UN-ORDINARY WEEK
DISCOVER
Discover what you are passionate about, your strenghts, your values and learn how to align them with your goals
DEVELOP
Develop meanigful rituals, mindset and strategies to overcome obstacles and stay on track
CREATE
Create a roadmap to success that's tailored to your unique needs and circumstance
CONNECT
Connect with a supportive community of growth minded individuals who will hold space, encourage, inspire and hold you accountable to show up as your best version
NO NEWS, NO SHOES ISLAND RETREAT
NOV 17 to NOV 24, 2023
SUN, SAND, BEACH
ABOUT MALDIVES
Nestled in the heart of the Indian Ocean, the Maldives are renowned for their crystal-clear waters, pristine beaches, and breathtaking natural beauty.The Modern Man retreat takes place on the local island of Dhigurah which means long island in Dhivehi and is considered one of the most beautiful island in the Maldives. With an endless sandbank and a big blue lagoon, the island consists of 600 people and possesses some of the most beautiful dive sites, diverse marine life including whale sharks & manta rays.Whether you're diving, snorkeling among vibrant coral reefs, lounging on the beach, or indulging in delicious cuisine, sleeping under the stars, you'll be surrounded by beauty and tranquility – the Modern Man Retreat is more than just a reset holiday – it's a transformational journey that will take you to a space where you can dream, reflect, engage, find clarity
MEET YOUR FACILITATORS
PREET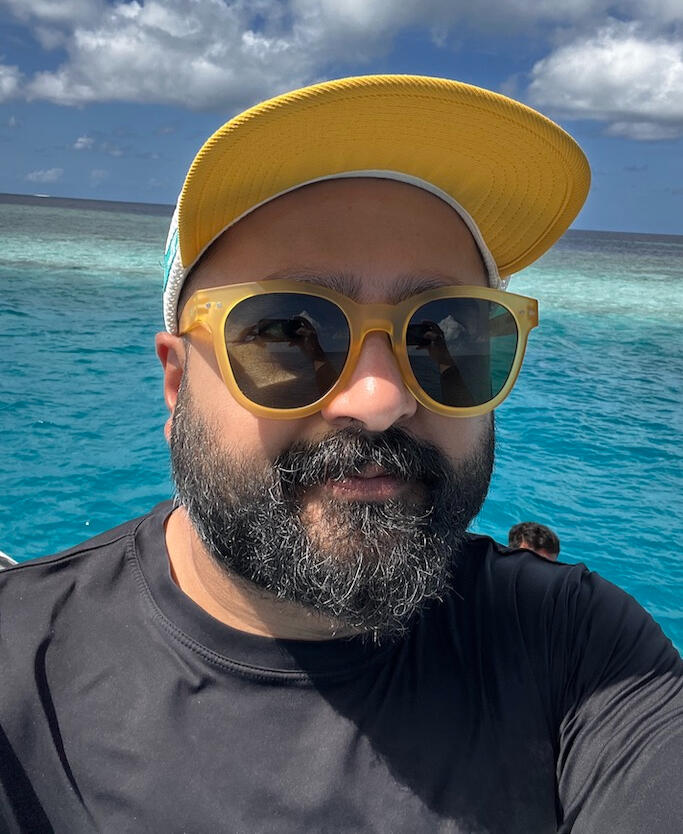 Preet is all in on the philosophy of Getting Things Done. As an entrepreneur and coach, Preet is passionate about helping leaders in careers and business become more productive and get things done in personal and work life through his signature accountability coaching program.
---
AGENDA
Day 0
ARRIVAL
Airport & Hotel Transfers
Arrival at the hotel
Introduction & Ice Breakers
Dinner & Social
Day 1
MINDFUL CONNECTION
Orientation
Morning Rituals
Mindful (Dis)Connection
Group Activities to foster connection
Dive Orientation & Check Dive
Modern Man Roundtable
Game Night
Day 2
THE PROCESS
Morning Rituals
Personal Growth Time
Modern Man Roundtable
Island life and activities
Diving & Snorkeling
Football Challenge – Home team vs MMR
Day 3
CHALLENGE, LEARN, CHANGE
Morning Rituals
Personal Growth Time
Modern Man Roundtable
Island life and activities
Diving & Snorkeling
Beach BBQ & Ugly Shirt Competition
Day 4
CALIBRATE
Morning Rituals
Personal Growth Time
Refine your life playbook
Team sessions
Modern Man Roundtable
Diving & Snorkeling
Personal Growth Time
Team 121s
Night Fishing & Sunset on the boat
Day 5
CELEBRATE
Morning Rituals
Personal Growth Time
Modern Man Roundtable
Diving & Snorkeling
Team Sessions
Deserted Island
Drinks & Karaoke
Day 6
IMPLEMENT
Morning Rituals
Personal Growth Time
Modern Man Roundtable
Team Sessions
Live Music Night
Day 7
FAREWELL
Group Rituals
Airport Transfers
Departure with cherished memories